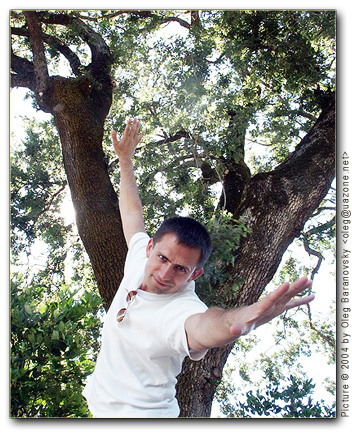 Oleg Baranovsky Personal Homepage
---
This is my primary personal space on the web. The main address for this page will always be https://oleg.baranovsky.org/, however there are several redirects from my pages at some other online projects I have.
About
I am computer professional, web developer and entrepreneur. Born and raised in Kiev (aka Kyiv), Ukraine I currently settled in Los Angeles, California after living in a number of wonderful places. Nevertheless I still have very strong ties to my friends in San Francisco and SF Bay Area, where I used to live for many years.
I worked as a CTO at several great companies, and helped co-found couple others. I also worked for the US Dept. of State mananging IT departments for US embassies overseas for several years.
I am also a president of the Los Angeles PHP Developers Group – a user group of some 2500 and growing web developers in the Los Angeles/South California area. We are one of the largest PHP groups in US and one of the largest users groups here in Los Angeles agrea. I am also running (or otherwise involved in) a number of other developer groups and web projects, some of them are listed below.
I got my MS in Physics and Engineering from Kyiv State University in 1993 and also have a number of professional certifications.
Fun
I am also an avid scuba diver and a certified diving instructor (have ratings from PADI. SDI an TDI).
Contact
Email address: oleg -at- uazone -dot- net
Here are my profiles on various social networks: